Welcome to
Fountainview
Part of the LAJHealth Family
You have arrived at Fountainview—distinctive luxury independent senior living communities in Los Angeles where an engaging lifestyle awaits. Here you will benefit from being part of a Continuing Care Retirement Community (CCRC) under the umbrella of the highly regarded LAJHealth.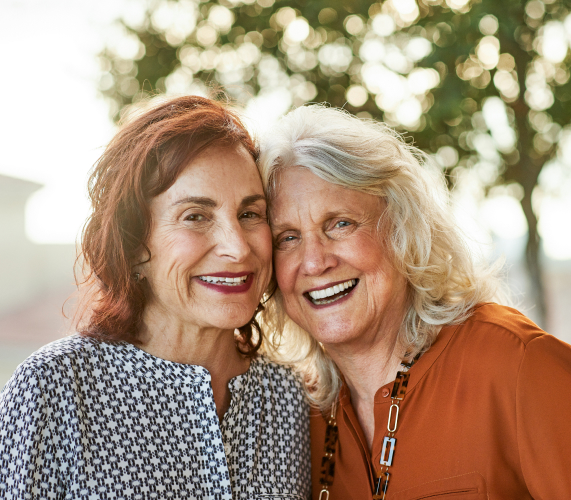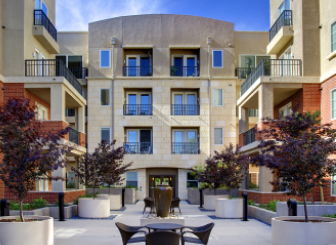 Fountainview at
Eisenberg Village
Reseda
The original intimate community in the heart of the San Fernando Valley.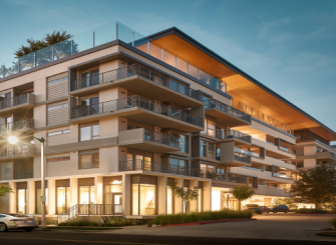 Fountainview at
Gonda Westside
Playa Vista
Contemporary, urban design in walkable Playa Vista.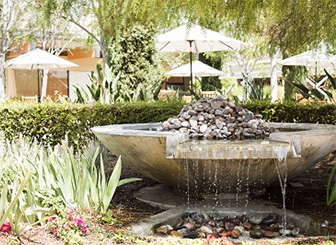 Future apartment residences
in Reseda.
Getting
Inspired
Surround yourself with interesting, active and sophisticated people who share your interests and your desire to live in a vibrant community setting. A place where opportunities to discuss, learn, grow and share with other residents and staff members will inspire you to live life to the fullest.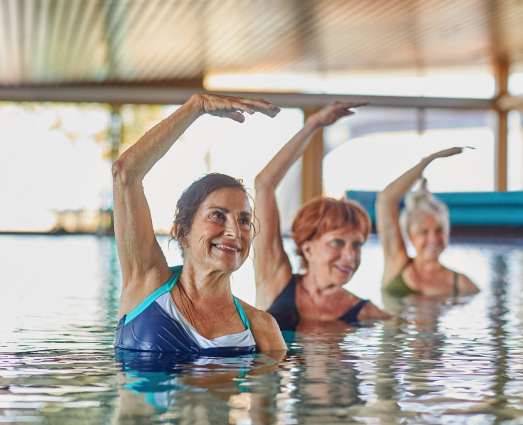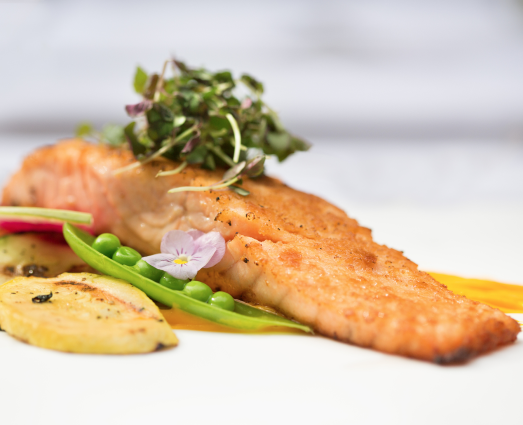 Indulging in
the Good Life
Both in your modern contemporary residence and in the shared community spaces, the focus on excellence is evident all around you. Fine and casual dining in beautifully appointed venues, state-of-the-art fitness and aquatic centers, thoughtfully designed areas for art, games, exercise, reading, socializing and learning… everything has been created to enjoy the good life.
Finding Your Place
Start a new chapter in your life and thrive amidst a warm community. No matter what your interest or background, there are bound to be others who share it. Wake up each day to possibilities: try a yoga or aqua aerobics class, experiment with a different art technique, expand your mind with a lecture or book discussion or connect with a new friend for dinner. Here you will find your place and your people.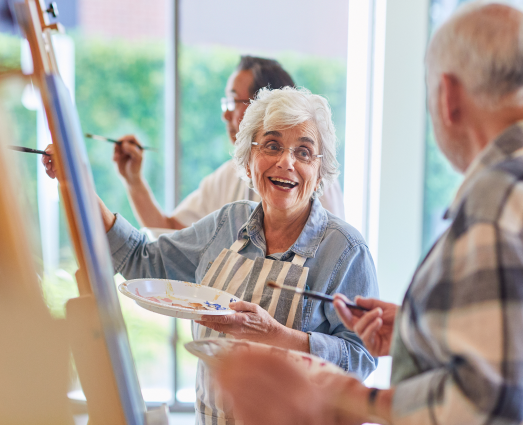 It's hard to believe I have been residing at Fountainview for over a decade. Time flies when you are having fun, such as exercising, stretching the brain in book club, or sitting around chatting in our needlework group.
We were looking for a community where we could age successfully and healthfully and meet people who share our interests and values. We've found it. Both individually and together, we've met active and engaged people from all walks of life. We join in vibrant discussion groups, try new things like Ukulele class, and have expanded our social and intellectual life.
My wife was diagnosed with dementia. Collaboratively, we decided the only place we could be together is at LA Jewish Home and it was the right decision. I live at Fountainview and she resides at Goldenberg-Ziman. This allows us to see each other while she receives the care she needs and I have a wonderful home with new friends. Independent living offers a great life with balance.
My big house felt empty and lonely after my wife passed away. A few years later, almost overnight, I made a conscious decision to change my life. After looking at a few communities, I moved to Fountainview without knowing anyone. I felt at home in no time. Now my life is more active and fulfilling. I'm painting, walking two miles every day, and am part of a community.
Continuum of Care
Priority Access to Quality Services
As part of the non-profit LAJHealth and its family of communities, Fountainview residents receive priority access to a full spectrum of care including assisted living, memory care, short-term
rehabilitation and skilled nursing provided by an experienced team of healthcare professionals.